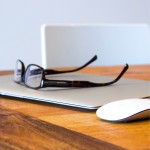 Writing a novel, story or other creative narrative? Looking for guidance, feedback, encouragement, a kick in the pants?
You've come to the right place.
I love helping writers reach their goals, regardless of where they are on the journey. I've had the privilege of working with writers at the Virginia G. Piper Center for Creative Writing, the Writer in Residence program at the Glendale Library, the Copper Hills Center for the Arts, and other venues in the Phoenix area. I know what it takes to get a manuscript published by the Big 5. I know how to plan, write, revise, publish and promote. I also know how solitary and crazy-making writing can be. I've been there and I've done that, and now I want to help you get there, too.
Here's a breakdown of the services I offer.
One-on-One Consultation
Here's how it works: We meet for an hour at a time, either by phone or video chat. That hour is yours. You can use it to ask questions about writing and publishing, to have me read your work* and offer feedback, to discuss strategies for overcoming writer's block…pretty much whatever you need for where you are in your process.
Consultations are $70/hour, paid in full at the time of scheduling.
Contact me today to book your session.
Please note: One-on-one consultations are intended for writers wanting occasional guidance and feedback. All consultation work is done during the session. If you're interested in more focused, intentional coaching, including regular meetings, in-depth manuscript feedback, and email contact between sessions, please consider the Mentoring options below.
*Up to 8 standard manuscript format pages (12pt Times or Arial font, double-spaced, 1-inch margins)
Mentoring
Mentoring takes the one-on-one consultations to the next level. Not only do we meet by telephone or video chat for one hour each week, I'll provide in-depth feedback on portions of your manuscript (outside of our meeting time), and we'll end each session with a plan for how to move forward toward your goals. I'm also available to you via email between sessions to answer any questions you might have. Depending on where you are in your writing process, we can focus your mentoring sessions on:
Planning your novel
Writing your first draft
Revising your current novel draft
Polishing your final draft
Preparing to query agents and editors
Mentoring is for serious writers who are dedicated to taking their writing to the next level. Sessions are billed in 2, 4 or 6 session packages, depending on where you are in your writing process and what your goals are.
Contact me today to discuss which options work best for you.
Editing
Along with coaching, I also offer both development editing and line editing for full-length novel manuscripts. Whether your goal is to publish traditionally or independently, I can help identify how to strengthen your story, tighten up your plot and dialogue, better develop your character, and make your manuscript shine. Each editing service includes inline feedback as well as a multiple-page editorial letter. Contact me today for information and rates.
I have had the opportunity to work closely with Amy over the past year as I've been learning how to write a debut novel. Not only is she a remarkable writer herself, but she has a true gift to critique the writing of others. I plan to continue working with her in the future and highly recommend her services to anyone who desires a more personal approach to becoming a better writer.

Sarah C.
Contact Amy