About Amy 
---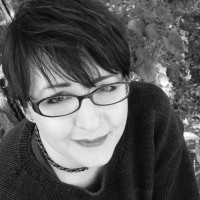 I've been telling stories for as long as I can remember, but I took the long route to becoming an author. I earned a Master's in literature and worked for years in a bunch of oddball professions (tech writer, web designer, political aide), before
finally gathering up the courage to pursue my real dream
. My first novel, YA sci-fi thriller 
Now That You're Here
, was published by Knopf Books for Young Readers in December, 2014. The follow-up, 
While You Were Gone
, hit shelves on August 4, 2015. I'm represented by Josh Adams of
Adams Literary
.
Writing can be a solitary profession, but I'm certainly not in this alone. I'm mentored by the incredible, award-winning crime novelist James Sallis. We meet for coffee and talk about writing and publishing and music and life. He's one of the most talented writers and awesome people I know. I certainly wouldn't be where I am without him.
From 2016 to 2019, I served as the Writer in Residence at the Glendale Library Main Branch. I also taught in the Your Novel Year program at the Virginia G. Piper Center for Creative Writing, and continue to teach workshops with them, as well as with Copper Hills Center for the Arts. Over the years I've found that I love helping up-and-coming writers reach their goals. So much so, I've decided to offer coaching, mentoring and editing services. Check out my Services page for more info, and contact me if you're interested in learning more.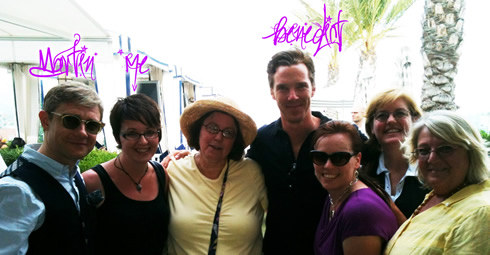 When I'm not writing or
helping others reach their writing goals
, you can find me spending time with my family (we're a bunch of nutters), playing with my dogs (they're big and goofy), making art (I sell some of my digital stuff 
here
and
here
). I also love reading and listening to music (don't get me started on favorites; I'll be here all day). I'm a massive fan of Doctor Who and Sherlock (
Benedict Cumberbatch likes my handbag!
), and British telly and movies in general. (Did I mention I lived there for a spell, and studied at Cambridge?) I also geek out on superhero stories, and Loki is my fave baddie. No, wait. It's Moriarty. Oh, don't make me choose!
You can find me on Facebook, Twitter, Pinterest and Instagram. Come find me and say hello!